Hi, I'm Kevin Walter, The Great Game Practitioner Coach.
Download Kevin's press packet here.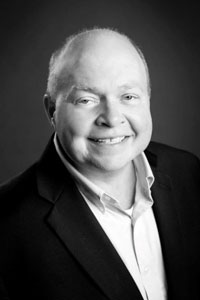 Growing up in the city of Chicago, I was the youngest of 11 children. As I grew older, I had the opportunity to join the family business, Tasty Pup—an iconic hot dog stand started back in 1971.
After a few years, I became a partner in the business with two of my brothers, Tom and Larry, and helped grow the venture into three restaurants. Eventually, those ventures evolved into Tasty Catering (Cir. 1989), and that business is still thriving today (thanks, in large part to The Great Game).
Now, I'm a principal in several businesses—including food manufacturer TF Processors, socially-responsible gifting company That's Caring, and marketing agency nuphoriq—and involved in several other ventures—including funding firm Touhy Capital, real estate holding groups 1495 Tonne Joint Venture and McCabe Joint Venture, and real estate developments Wahalla LLC & North 44th Joint Venture.
The successes of these companies have earned me a place in the UIC Entrepreneurial Hall of Fame.
Throughout my entire 32-year business career, I've always believed in practicing financial transparency, even way back in the Tasty Pup days.
What I didn't always do, however, was implement a practical bonus system along with it.
In fact, we almost bankrupted one of our companies with a command-and-control-type bonus system. Though our employee engagement was good, we hadn't really found a way to translate that engagement to the numbers until reading The Great Game of Business. After that discovery, we began using mini games and then an annual game, as taught by the book.
Soon, however, we realized that our self-implementation wasn't as effective as hiring a Great Game coach.
So, I took several trips down to Springfield, MO to attend workshops on The Great Game, which shed a light on our missteps. I've gone through the mistakes, I've experienced the successes, and now, I've made it my purpose to share a system that works with others.
The Great Game of Business is a lifestyle change. It's a proven business practice that has helped countless companies turn into productive, innovative and empowered workplaces. I can't wait to help others experience the same benefits I have (and continue to) in my own businesses.
I am honored to be the recipient of the 2016 & 2017 GGOB Certified Coaches Award for Quality Coaching Delivery.
Outside of business, my wonderful wife of over 20 years, Andrea, and I have two beautiful daughters, Ellen and Kelly. Together, we love to cheer on the Chicago Blackhawks, Bears and Cubs.